Having developed into one of the largest and well established garment and
textile machinery and accessories exhibition in South Asia, the 13th IGATEX
PAKISTAN will take place soon.
Located at the crossroads of Asia, Pakistan has become a focal point for
investors in the region, gained recognition as an important market among other
textile manufacturing countries of the region. Pakistan is the 8th largest exporter
of textile products in Asia. This sector contributes around 8.5% to the GDP and
provides employment to about 40% of the 49 million workforce of the country.
Pakistan is the 4th largest producer of cotton with the 3rd largest spinning
capacity in Asia after China and India, and contributes 5% to the global
spinning capacity.
IGATEX PAKISTAN will be a professionally enriching experience for textile
machinery manufacturers providing them an opportunity to directly make their
equipment available to quality buyers and decision makers in an exceeding
competitive global business environment. The show will include stand alone
demonstrations of various cutting edge industry tools & technology.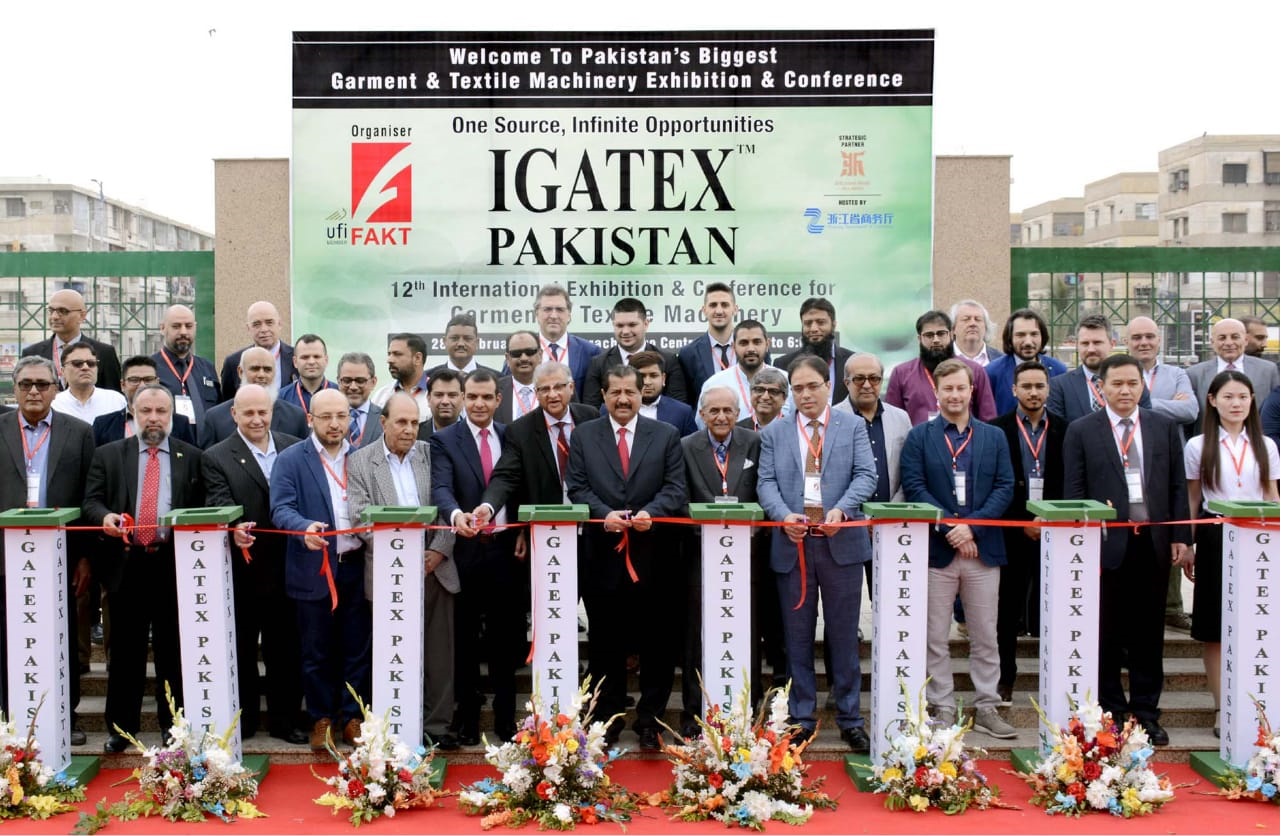 What Our Exhibitors Say About IGATEX
"IGATEX is a wonderful platform to interact with new companies
and future partners, it provides a greater possibility to promote your organization."

John Paul Patra – Secretary General – Italian Development Committee

"IGATEX is very beneficial for all entrepreneurs and young businessmen for enhancing their business. It increases the exposure for different new machines and new technologies regarding textiles."

Sikandar Abbas – Lecturer – National Textile University

"IGATEX is a good show for both customers as well as suppliers."

Javed Iqbal –Director – Texlink Engineering Co.

"Good event. It will help textile industry of Pakistan to get knowledge
of latest technology to improve efficiency and quality."

Saleem Saleh – Secretary – APTMA

 "It has been a great experience for us, we've met many visitors who wanted to know about our machinery. It was helpful for our business. We've got many potential customers from IGATEX."

Ali Hussain – Sales & Services Engineer – Al Murtaza Machiney

"IGATEX is a great platform for all textile related products and very helpful
for textile sector."

Yahya Chohan – Area Manager – Aitex Spairs

"A well-organized exhibition."

Syed Yasir Iqbal – Director – TEP (PVT) LTD.