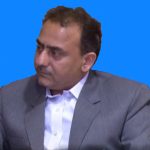 Textile Industry is the backbone of Pakistan's Exports. Being an attached department of Ministry of Commerce & Textile, Textile Commissioner's Organization (TCO) has a commitment to support the industry throughout value chain, promoting value addition and import substitution of accessories & components. We are viewing Pakistan Textile Industry, as an open market-driven & dynamic sector, internationally integrated and globally competitive. The availability of the product supply chain of the industry provides wider opportunities for those who seek either to specialize in certain products or involve in the production of integrated products.
Textile Commissioner's Organization is a sole professional Public Sector Organization on Textile which also serves as a bridge between Industry and Government. TCO collects and compiles the statistical data on Textile Sector and reviews production & export performance of textile Industry. It also co-ordinates for Technology up-gradation in addition to promoting Textile education and innovation.
We at Textile Commissioner`s Organization, congratulate the "FAKT Exhibitions PVT Ltd" for organizing the "11th edition of International Exhibition and Conference for Garment and Textile Industry" – IGATEX.